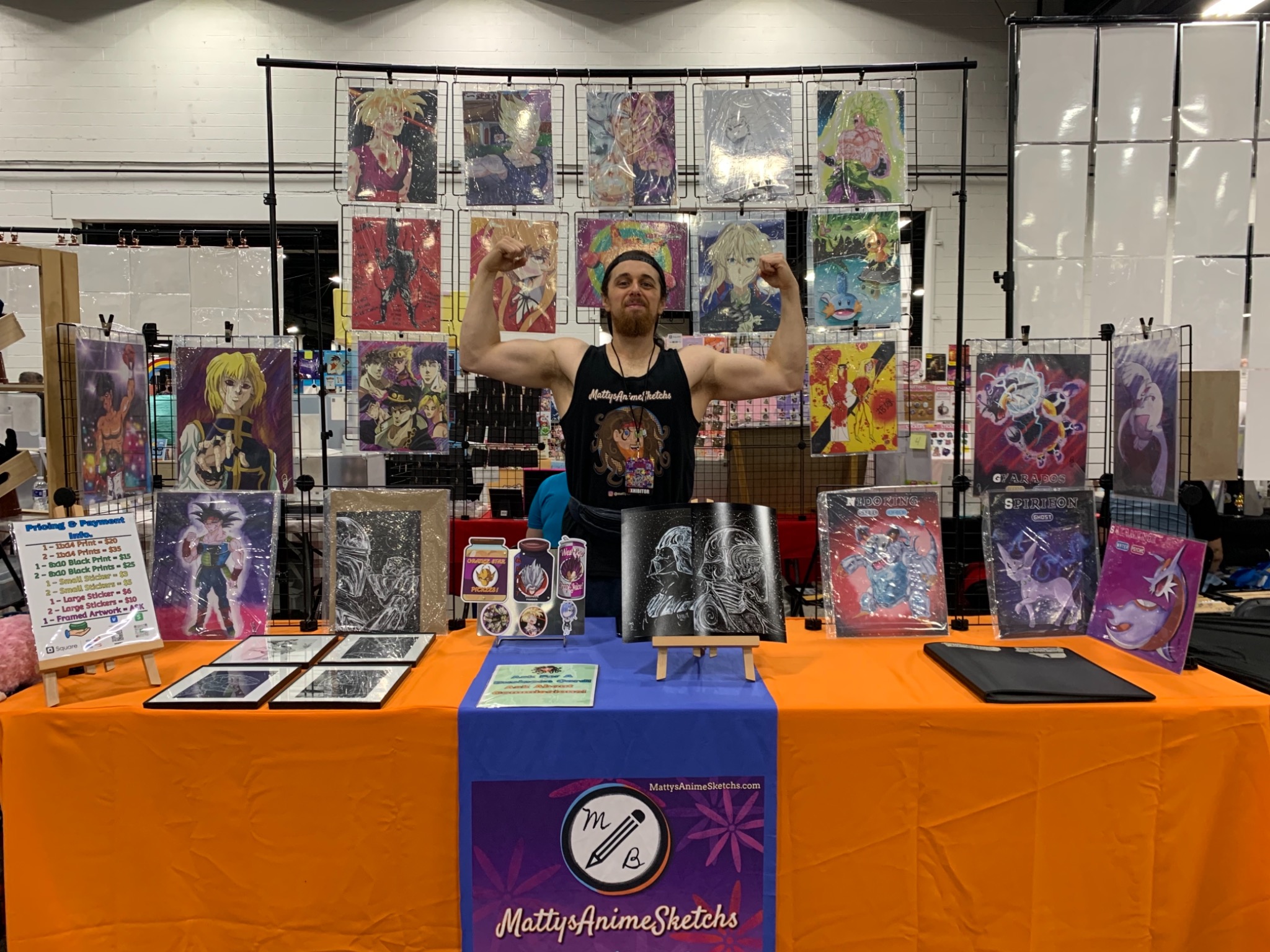 About Matty
Growing up, I have always loved series such as Dragon Ball, Pokemon, & Star Wars. These series have always captured my imagination and inspired me, among others things as an adult, to become a Professional 2D Traditional & Digital Freelance Illustrator And Artist!
Through starting this career, I've been able to have many different job opportunities ranging from and to Children's Books, Freelance Jobs, Commissioned Works, & Attending Conventions & Events!

I have a wide rang of different skill sets that I can offer to you. Skill sets such as Children's Books, Character Designing, Story Boarding, Graphic Design & More.
If you're interested in my services as a Freelance Artist, you can Contact me via the Contact Page on my Website, or through my Email which is listed down below.
I look forward to hearing from you in how I can bring your ideas to life. I always respond within 24 hours and I am easy to talk to.
I Thank You So Much and I can not wait to work with you!
- Cheers
Matthew Baldaccini (MattysAnimeSketchs)


My Most Recent Illustrations.